Announcing the Voices Within CD Release Tour!
I am very excited to be touring this highly acclaimed album throughout western Canada in Fall, 2016. The tour includes 19 performances in Alberta and BC throughout the month of October. Voices Within is a culmination of some of the finest music written for the classical cello ensemble. From duets up to a small orchestra, Jeff Faragher captures the rich colour and tonal range of this fine instrument. Recorded acoustically in studio, I used several fine instruments from the BC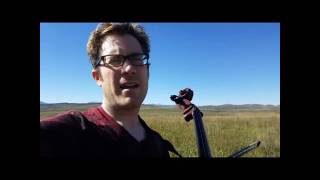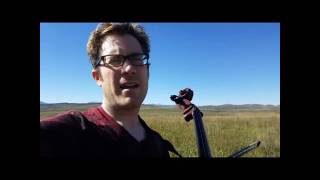 Today was a beautiful day for a drive in the country. I was on the road from Calgary down highway 22 towards the Symphony board meeting in Cranbrook and took a little detour. The mountains were towering, the grassy hills swaying in the breeze and the sun warming the land. I couldn't help it and took a stroll to make some music.
Combining Passion and Innovation
Looking to become more active as a performer and educator, I have made the move back to Alberta, a move I was unsure about at first. -40 C winters, traffic jams and fast paced life weren't what I would call a desirable lifestyle and admittedly, Nelson is such a paradise. To top that off, I grew up in Edmonton! There is supposed to be this rivalry between Edmonton and Calgary and while I can't say I harboured any ill will for my fellow Albertans down south of the 780, I cert